Basic Levels
Basic Levels are an essential part of our patented tip-based software. Here, you can set the number of tokens your fans will need to tip to make your toys vibrate, the vibration intensity and the vibration time.
Please follow this step-by-step user guide to learn how to set up the Basic Levels.
1. Click "+" in order to add a camsite. Add your favorite camsite from the list of sites our tip-based software works with.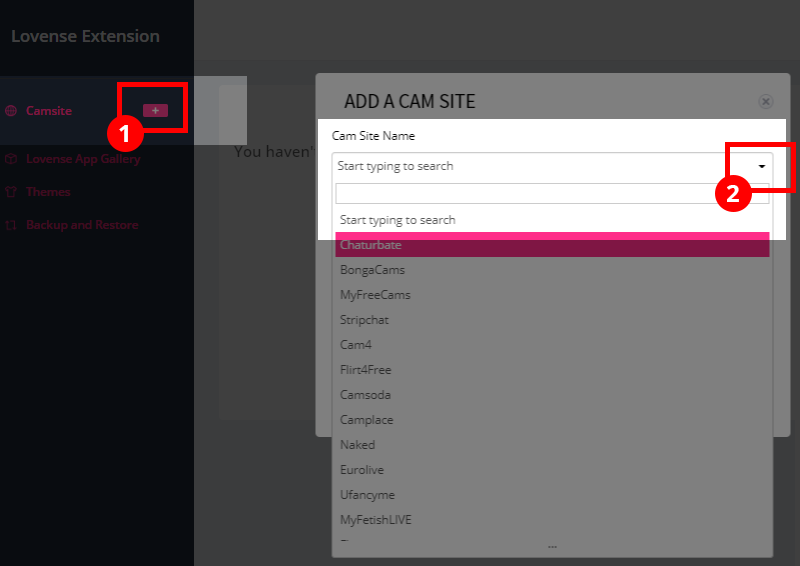 2. Choose an option to configure your settings. Click "I'll configure everything by myself" to set everything up manually. Click "Copy setting from another site" if you want to copy settings from another cam site which you previously set up.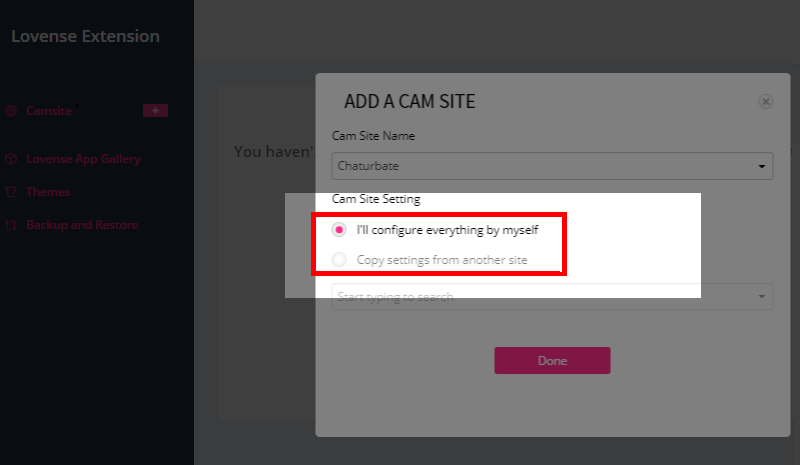 3. Now, let's set the Basic Levels. You can set up to 15 levels. Click "Add Level" to add a level or the "x" icon to delete one.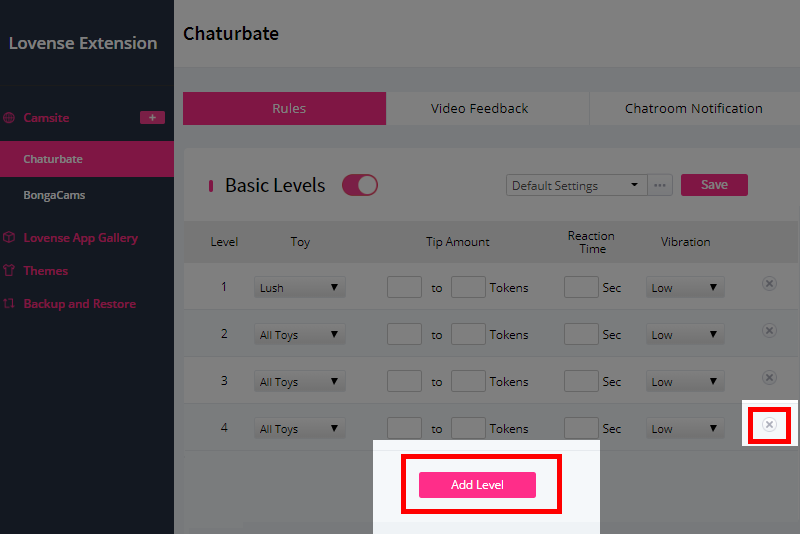 4. Choose the toys you want to vibrate for each level.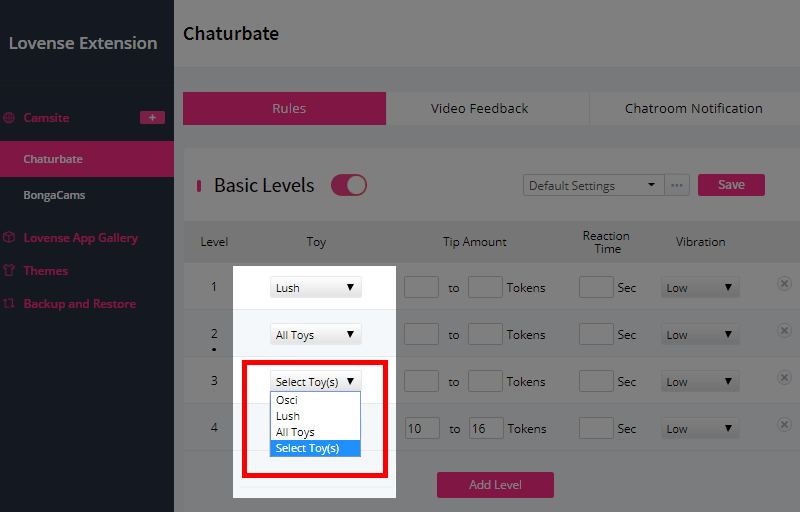 5. Choose the number of tokens your guests will need to tip to make your toy vibrate for each level.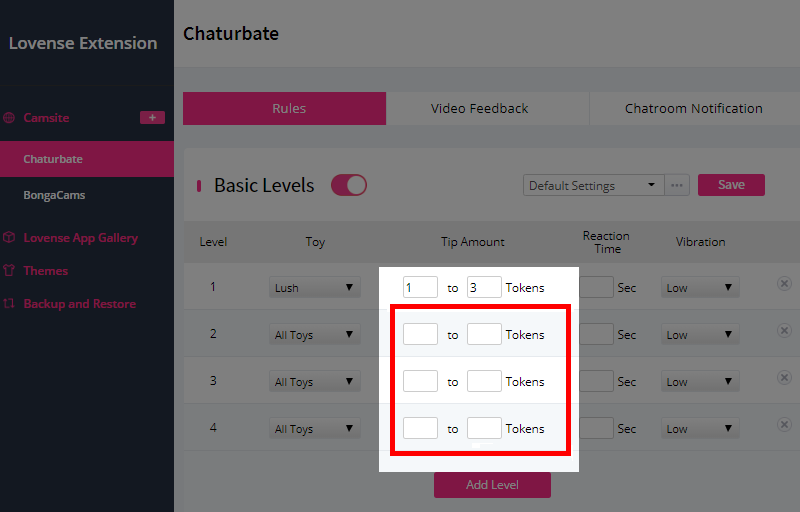 6. Choose the Reaction Time for each level. Reaction Time is the number of seconds your toys will vibrate once someone tips you.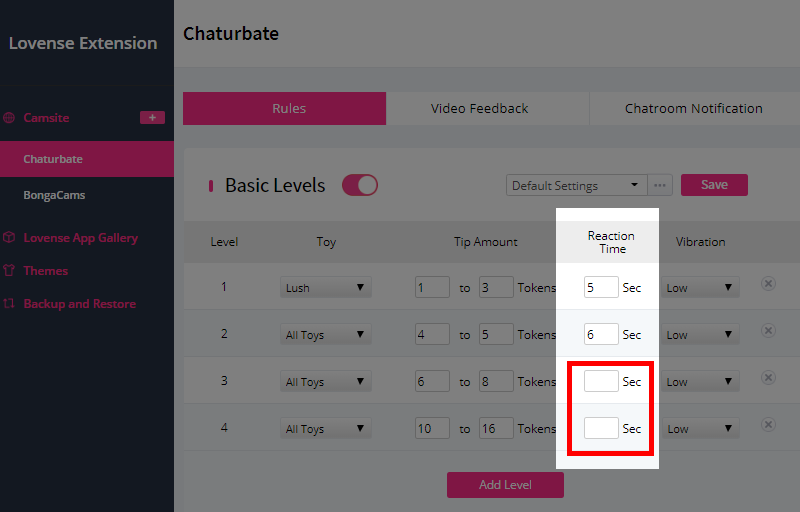 7. Choose the vibration intensity for each level. You can choose from 4 vibration intensities: low, medium, high and ultra-high.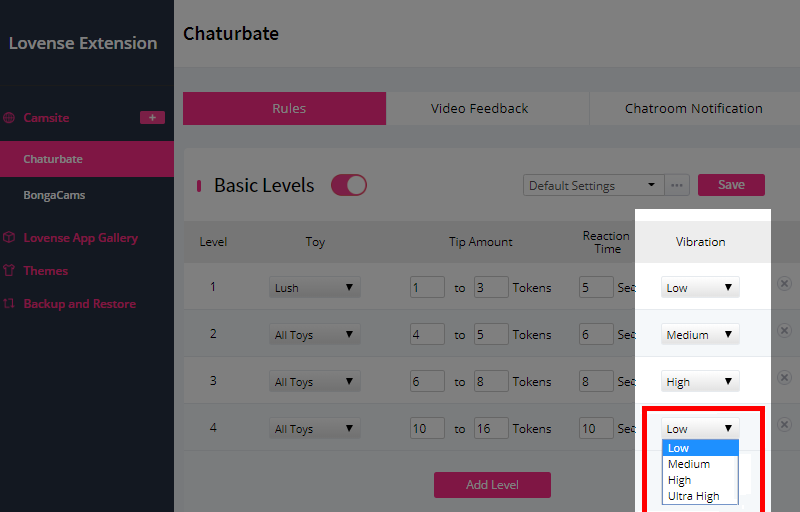 8. Click the "Save" button to save the Basic Levels. Click the "Save" button on the right side of the page in order to save settings for the current camsite.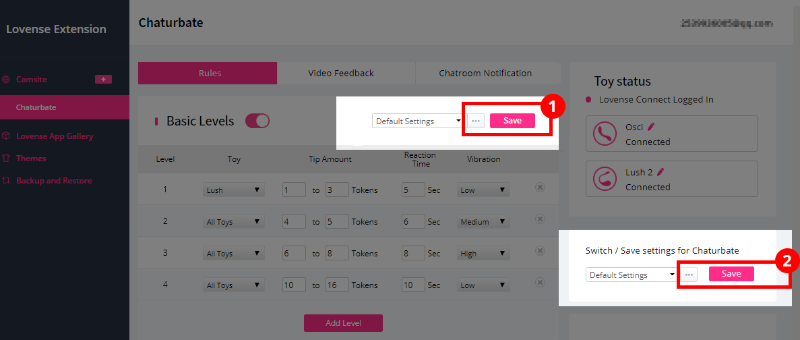 9. Send the test tip to see how it works. Make sure that the tip amount you send is included within the tip amount ranges you just set.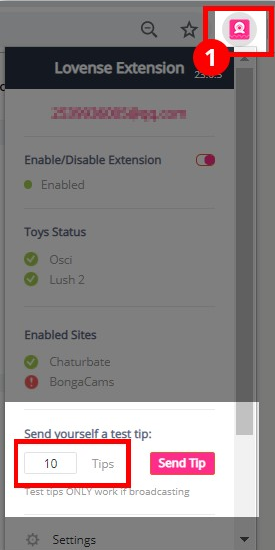 10. Start broadcasting and have fun with our tip-based vibrations by Lovense!