Special Commands
Special Commands is an optional but very useful feature that will help add a new dimension to your toy's vibration options.
Note: It's best to use different tip amounts for the Special Commands and the Basic levels to avoid a conflict for a certain amount. If there is an overlapping tip amount between Special Commands and your Basic Levels, the toy will only react to the Special Command for that tip amount.
Please follow these step-by-step instructions to learn how to set up Special Commands.
1. There are 7 optional commands you can add to your settings. To add a Special Command, enable the checkbox on the left.
2. "Pause the Queue" will let your fans temporarily pause the tip-based vibrations coming from tippers. Set the number of tokens required to pause the queue, and then set the time duration of the pause. When the time is up, tip-based vibrations can continue.
3. "Clear the Queue" will remove all the tips from the queue. If a tipper triggers the "Clear the Queue" command by sending the appropriate tip, all pending tips will disappear and your toys will not vibrate until another tip is received.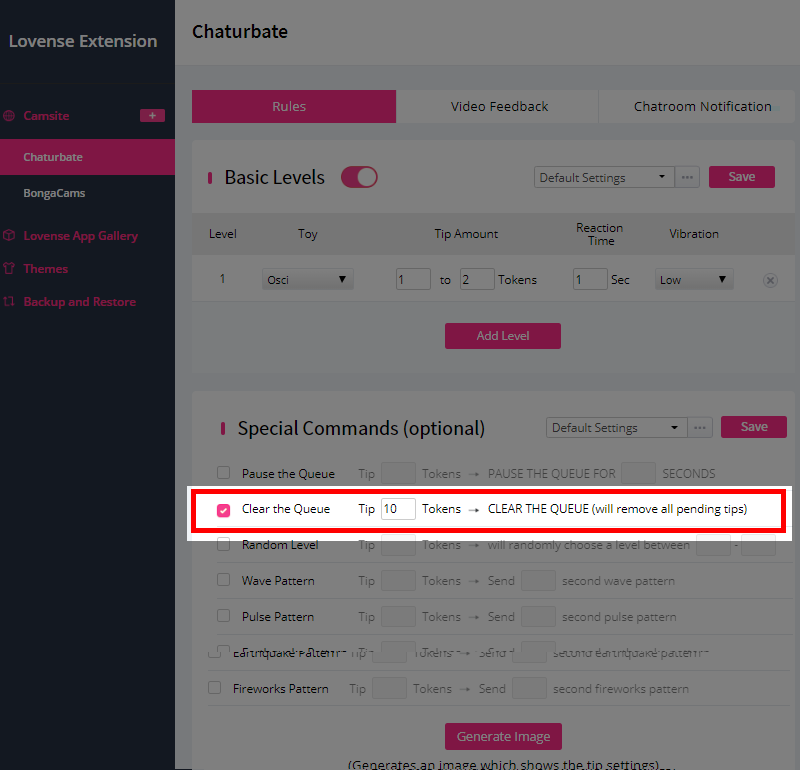 4. "Random Level" will grab a random level from within your Basic Levels and have your toy react to the settings there. For example, if you have 10 levels set up in your Basic Levels, you can set a Random Level command ranging between levels 5 to 10. When the Random Level command is activated by the proper tip amount, the toy will vibrate according to a random Basic Level between 5 and 10.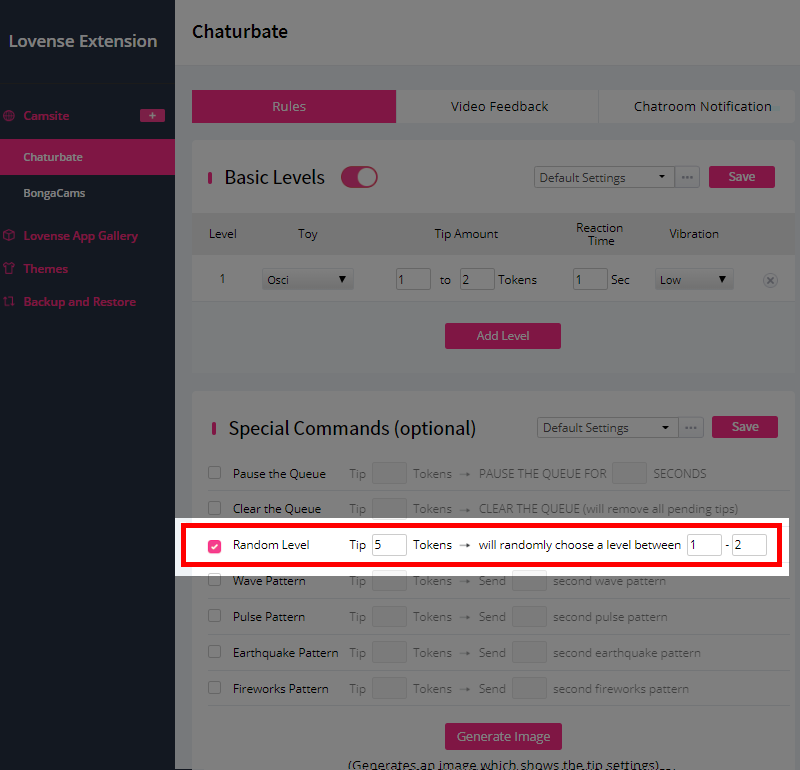 5. We've included four patterns in the Special Commands: Wave, Pulse, Earthquake and Fireworks. These prebuilt patterns will make your toys vibrate in a manner that is reminiscent of their name.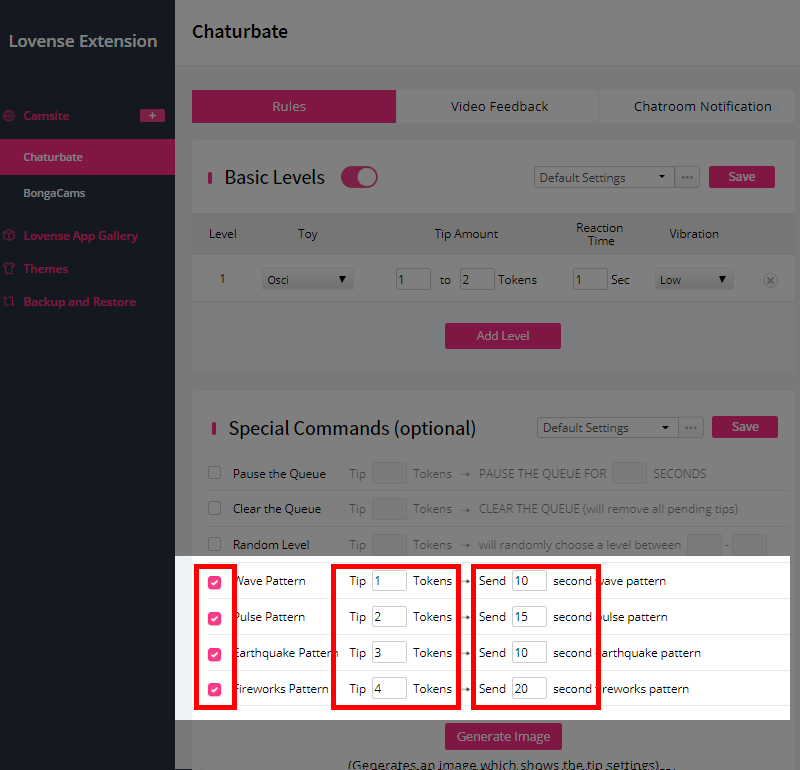 6. Click the "Save" button to save the Special Commands. Click the "Save" button on the right side of the page in order to save settings for the current camsite.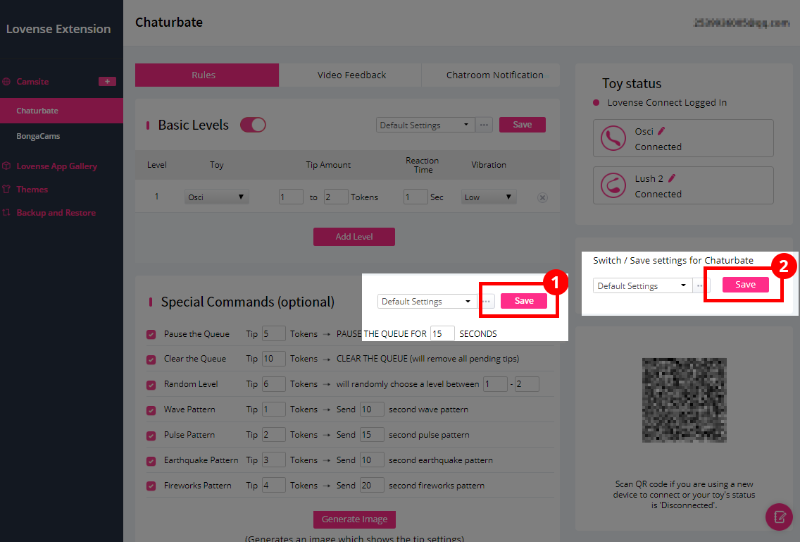 7. Start broadcasting!