Toy Status
Connect your toy to the Lovense Cam Extension with our new Toy Status feature
1. In the top right corner of the extension, you will see the Toy Status section.

2. If you use Lovense Connect mobile version, please click the QR code icon. Then your QR code will show up on your screen. Scan the QR code with the Lovense Connect app to connect your toy to the extension.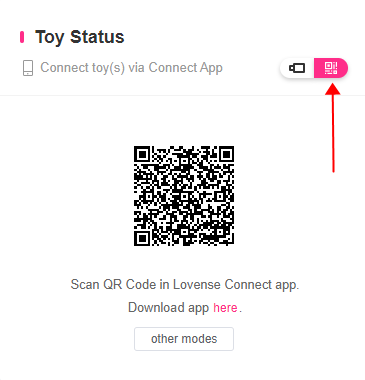 3. If you use Lovense Connect for PC with our USB Bluetooth Adapter, please click the adapter icon. The extension will automatically open Lovense Connect for PC, or you may open it by clicking "Open PC Connect". Pair your toy to the app as usual.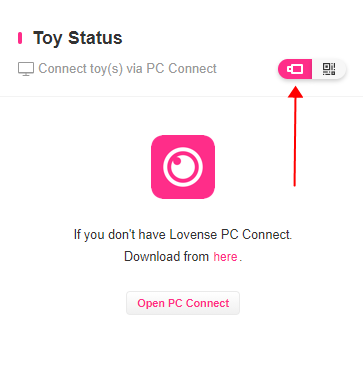 4. If you use Lovense Connect for Mac, when the Bluetooth icon appears, please manually turn on or restart Bluetooth.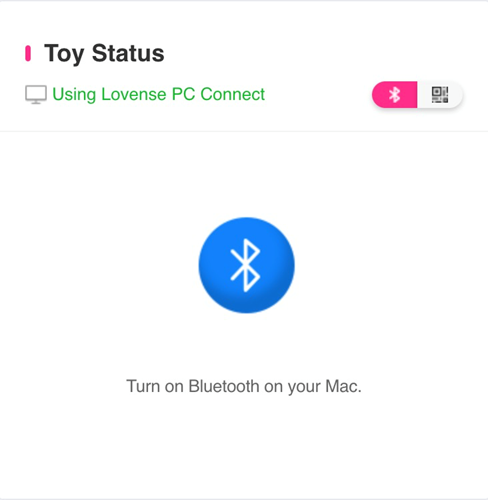 5. Once the toy is paired, you are ready to fill in your settings, click Save, and begin broadcasting.